Past Events
Photograms in the darkroom | Cameraless workshops | MGA x The Fox Darkroom
12 April 2018

Did you make a new year's resolution to focus on your photography? Or perhaps it's been a decade or two since you set foot in a darkroom and you'd love to make a come back?
Are you ready to begin your journey into analogue printing? Here's the perfect taster session to get you started:
MGA is partnering with The Fox Darkroom to present two photogram workshops that will get you into the darkroom for a hands-on experience making your own black and white cameraless photographs.
Making a photogram (placing objects onto a light sensitive surface) is one of the earliest techniques for making a photograph. In this workshop you'll discover the history of the photogram, learn about darkroom techniques, and experience the magic of a photograph developing before your very eyes.
This workshop is suitable for both beginners and those with some past darkroom experience. It's also ideal for photography students whose course doesn't offer an analogue unit and who want to give it a go. The Fox Darkroom tutors will ensure you walk away with a great print, no matter your experience level.
Classes are limited to 5 people, allowing for plenty of individual attention, and as many questions as you can ask in four hours!
Workshop 1: Sunday 25 March 11am-3pm
Workshop 1 tickets available here
Workshop 2: Thursday 12 April 11am-3pm
Workshop 2 tickets available here
Any questions? Please email MGA [email protected]
Please note: Participants must be over 16 years of age, and all persons under 18 must be accompanied by a ticketed participating guardian. Closed toe shoes must be worn. Any other safety requirements will be advised.
---
About our Program Partner: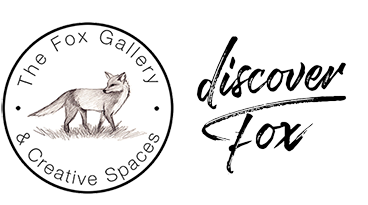 The Fox Darkroom & Gallery is a Melbourne darkroom for hire and exhibition space. It promotes and celebrates photography through hands-on workshops and by exhibiting work from emerging and established artists.
The Fox Darkroom
Established in 2014, The Fox Darkroom offers a regular program of workshops: covering manual photography, film developing and darkroom printing. Its well equipped darkroom serves a growing community of members, who have access to everything needed to make stunning analog prints. New members are always welcome – and for those seeking an adventure, The Fox Darkroom also organises international workshops in the form of week-long, instructor led photographic tours of countries such as Cambodia, France & Italy.
https://www.thefoxdarkroom.com.au
The Fox Darkroom is located in the recently restored Young Husband Wool Store in Kensington.
A building originally built in the late 1800s which is now home to a vibrant community of artists, musicians, designers and makers.
Current Events/Programs
Forthcoming Events/Programs
Past Events